JoinSEE – Example of excellence for Joint (Degree) Programme Development in South Eastern Europe
01/2009 – 07/2012 (University of Graz, ÖH Uni Graz)
Abstract
The project "Example of Excellence of Joint (Degree) Programmes in South Eastern Europe" aims at transferring multi-lateral know-how in the development of curricula for joint or double degree programmes by developing and implementing four joint (degree) programmes in the Western Balkan region.
The implementation process will be accompanied by activities ensuring sustainability and quality assurance of the joint programmes and providing for a best practise model in the Western Balkan region. As an added value an already existing thematic network on joint degree management of the Utrecht Network will be extended and will benefit from mutual knowledge-transfer.
Funding
EU-Tempus Programme
Further Information
JoinSEE – Example of excellence for Joint (Degree) Programme Development in South Eastern Europe
Mag.rer.nat. Bakk.rer.nat.
Florian
Ortner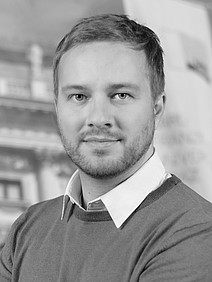 Büro des Rektors
& Department of Geography and Regional Science & FWF-DK Climate Change
Universitätsplatz 3, 8010 Graz, Austria